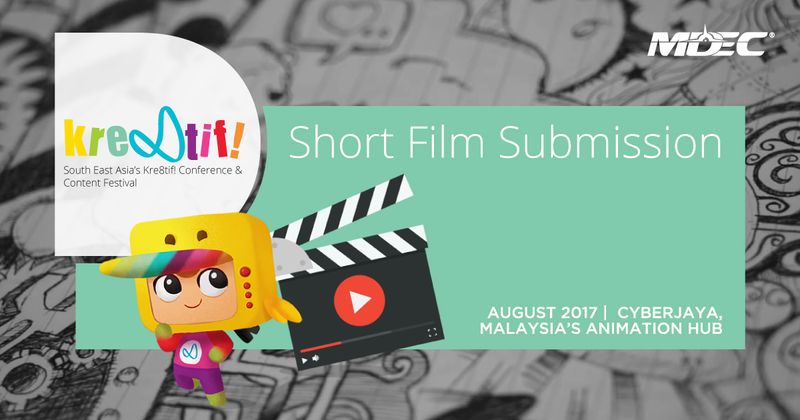 Short Film Submission
Applicant must agree to the Kre8tif! 2017 Entry Rules and Regulations before submitting their works.
Please fill in the following entry form for each work submitted (Each submitted work requires one entry form).
For any inquiries, please contact the Kre8tif! 2017 Organiser at vernon@mdec.com.my or mazlinda@mdec.com.my.
The information that you submit may be used for purposes including but not limited to administrative, editorial and promotional.
✎ Proceed